Change treatment type directly on the estimate
Click on the treatment type to switch between "Professional" and "Facility (ASC)."

Add preferred service location to a provider
Once saved, the "preferred service location" badge will appear the next time you create an estimate for that provider.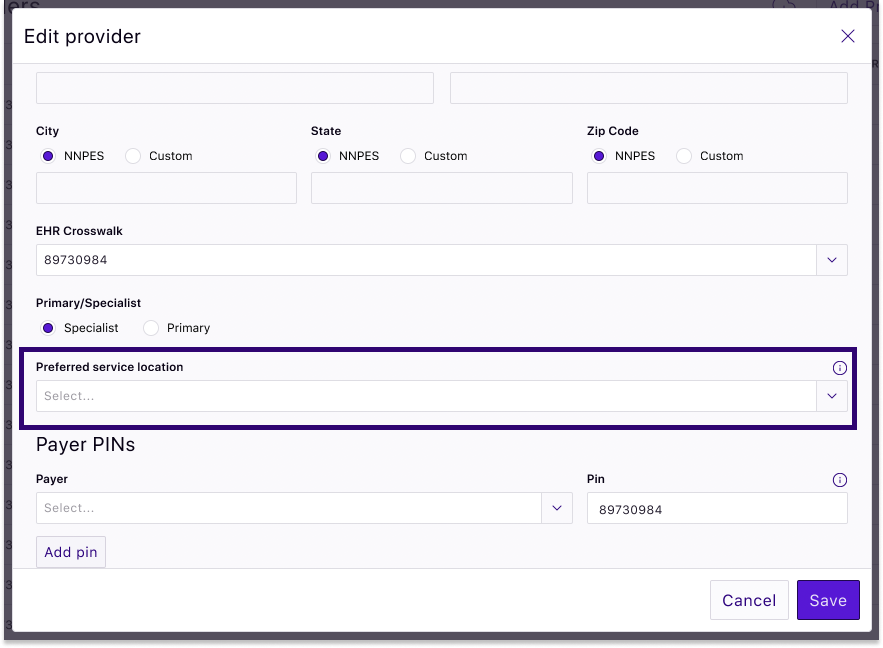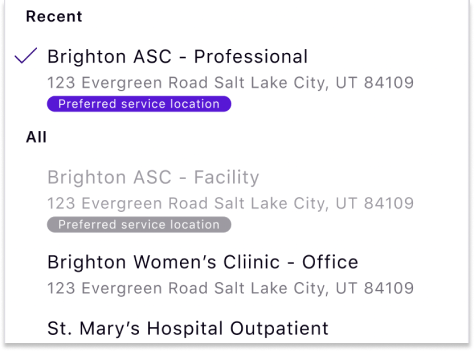 New filters available in the eligibility table
Filter by payer, service type and/or level in the eligibility table to zero-in on what you want to see.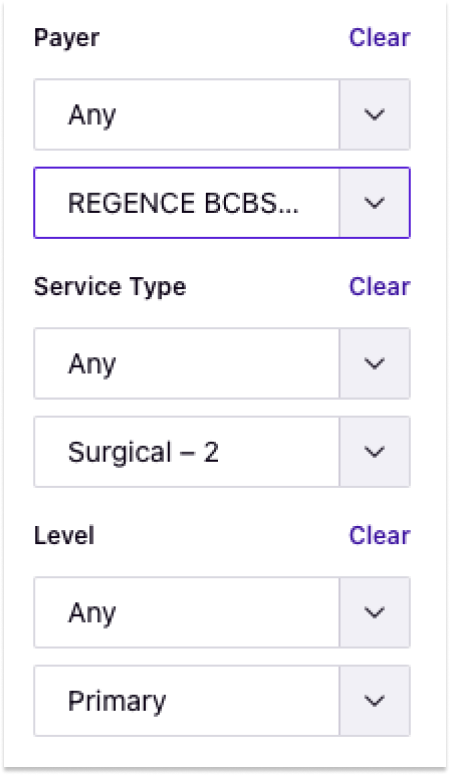 ---
Business units now added to instructions
If you are part of a large practice or billing company, you'll love our new business unit criteria now available in denial instructions.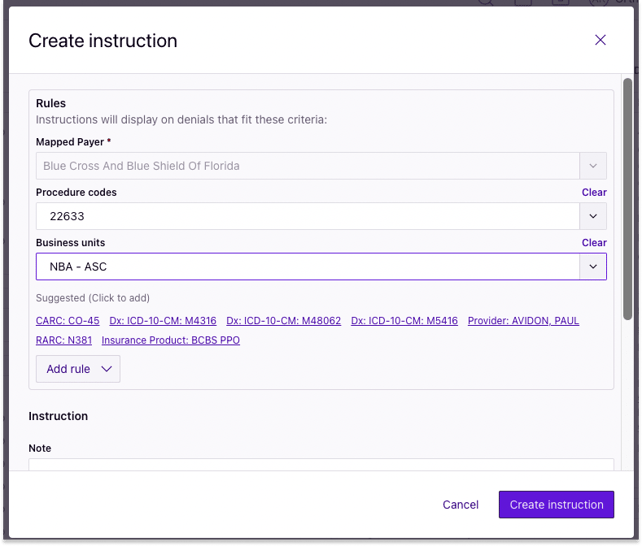 New CPT group filter
TaLook into your rates by CPT group using the new filter on the "All Rates" page.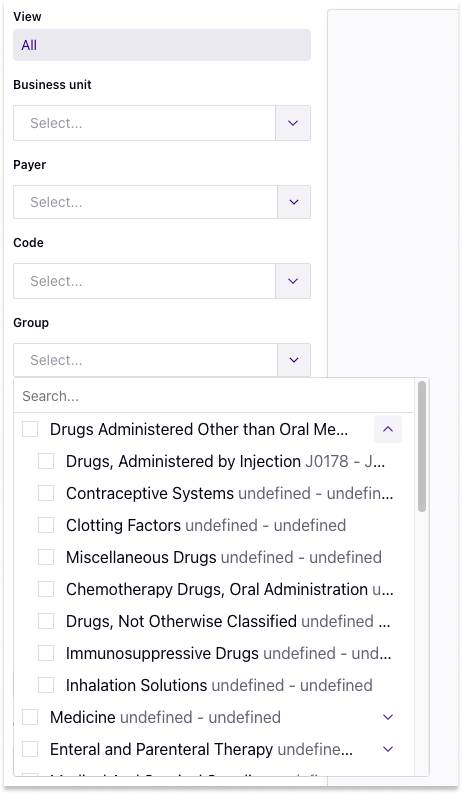 ---