Benefits on treatment 2+ are now editable
Edit the deductible and out-of-pocket on treatment 2, treatment 3, etc. to make adjustments on estimates, as needed.
Adjusted benefits will cascade down to following treatments. For example, if you edit benefits on treatment 2, the following treatment (3) will be based on the edited amount.

No Surprises Act generic disclaimer
The generic estimates disclaimer now includes the threshold for the Patient-Provider Dispute Resolution (PPDR) process. Under the No Surprises Act, uninsured or self-pay patients may dispute a bill if the bill is $400 or more than their estimate.
Be sure to update estimates before scheduled items/services and keep good record of unforeseen circumstances to avoid patient-provider disputes.
Estimates en Español coming soon
Keep your eyes peeled because Spanish estimates are coming soon! Spanish estimates will be available to print in-office or send via text or email.
---
Assign a set of claims to multiple team members
Assign a claim or a set of claims to multiple team members to customize assignments based on your team's workflow.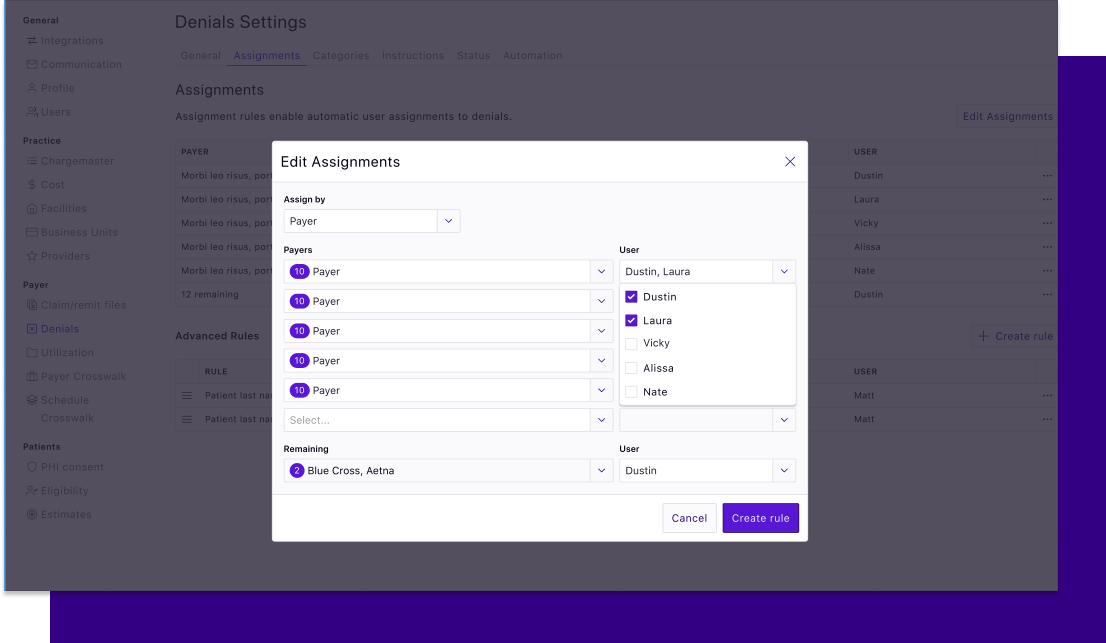 Add contacts to instructions
Create a log of who said what and who to follow up with using the new contact dropdown in instructions.

---
New line item workflow tools
New tools found in the sidebar of individual claims allow you to easily see valuable information such as adjustment codes or categories to help you as you work through denials or underpayments.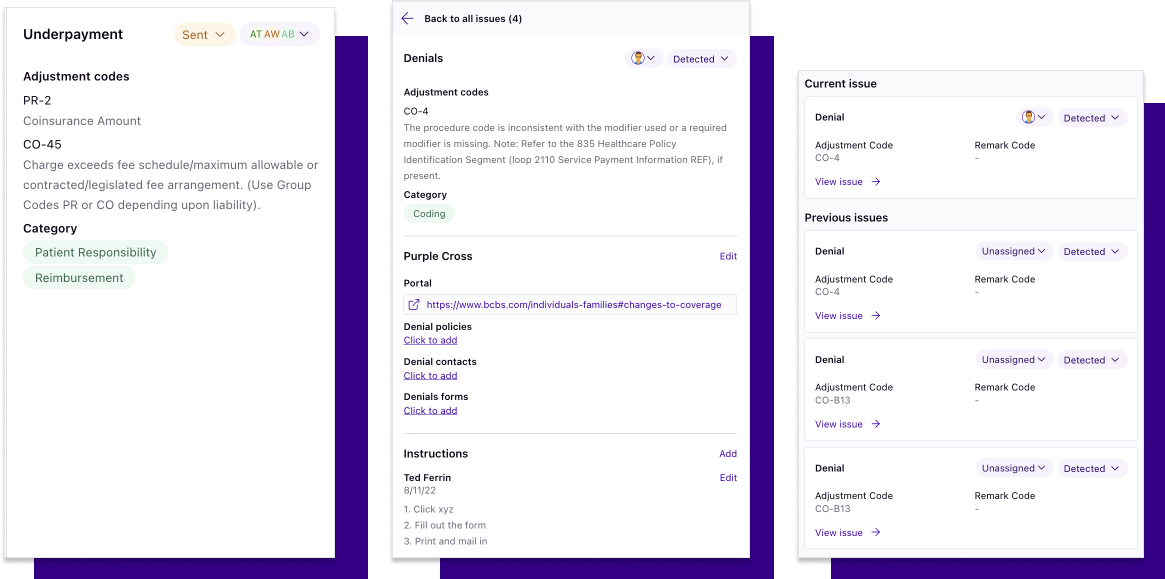 ---
View claims from the insurance crosswalk
See how many claims pertain to your payers in the insurance product crosswalk. Click a number in the "Claims" column to see the full list of claims for that payer.

New business unit filter in 'Analytics'
Filter by business unit in any section found in "Analytics" to refine your work list or analysis.

Supervising provider column added
Use the supervising provider column in the Underpayments worklist or claim view to get a better picture of your claims.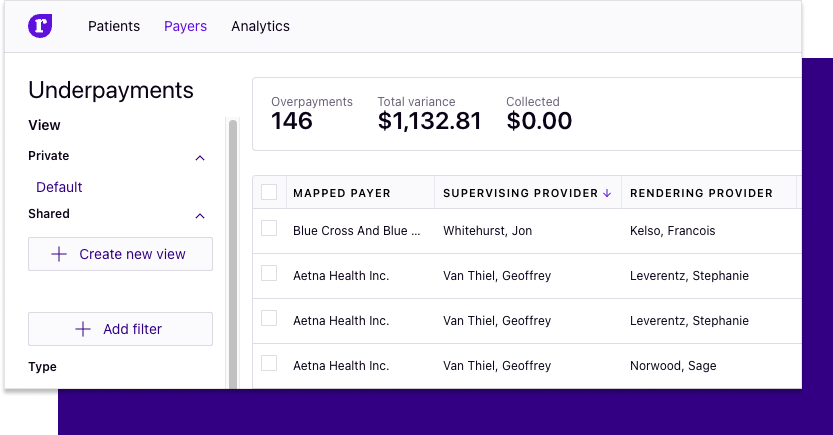 ---