Last month we introduced some incredible improvements such as our claims analytics features, but we didn't stop there! This month we not only took estimates to the next level, we also upgraded your overall Rivet experience so you can continue to increase your revenue easier than ever.

Denials Management is Coming
Rivet is launching its very own Denials Management product in October 2021!
Check out the PDF at the end of this article for more information about what our Denials Management product will include.
Configurable Columns
Table columns can now be configured in Rivet to fit your specific needs and customize your workflow: show, hide, resize, reorder or pin columns.


B

ig Upgrades to Estimates
Brands
You can now customize the appearance of estimates with Rivet's new Brands feature, independent of the physical location where service will be provided. Easily create separate visual identities for each provider group in your organization (e.g., Brighton Chiropractic, Brighton Orthopedics and Brighton Women's Care), and select the desired brand in the Appearance section of the estimate.
Note: We're in the process of updating all accounts with this feature. Talk to your Customer Success Manager for more information.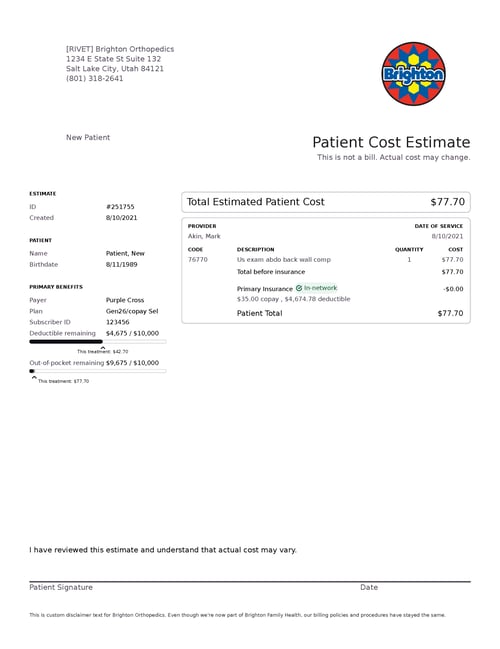 Facilities are now Service Locations
Facilities in Rivet are now called Service Locations, and include the corresponding Place of Service code. Thanks to this upgrade, you can now offer more accurate rates and benefits for estimates by accounting for the type of location where services are being performed (e.g., inpatient, outpatient, office, etc.).
Note: We're in the process of updating all accounts with this feature. Talk to your Customer Success Manager for more information.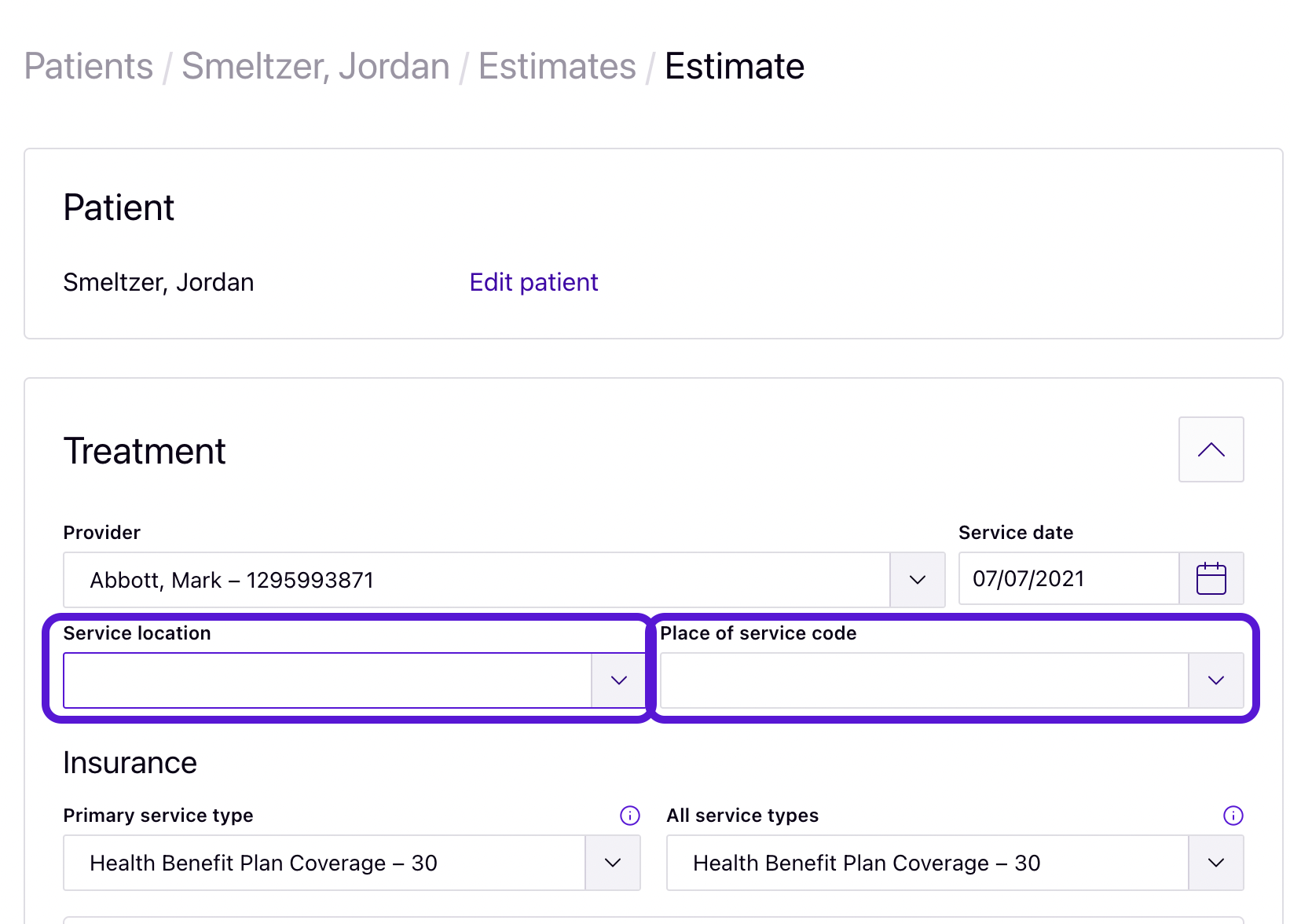 Ease of Use
Rivet's dropdown lists now include recently used selections and a search function to make it even faster to find what you're looking for.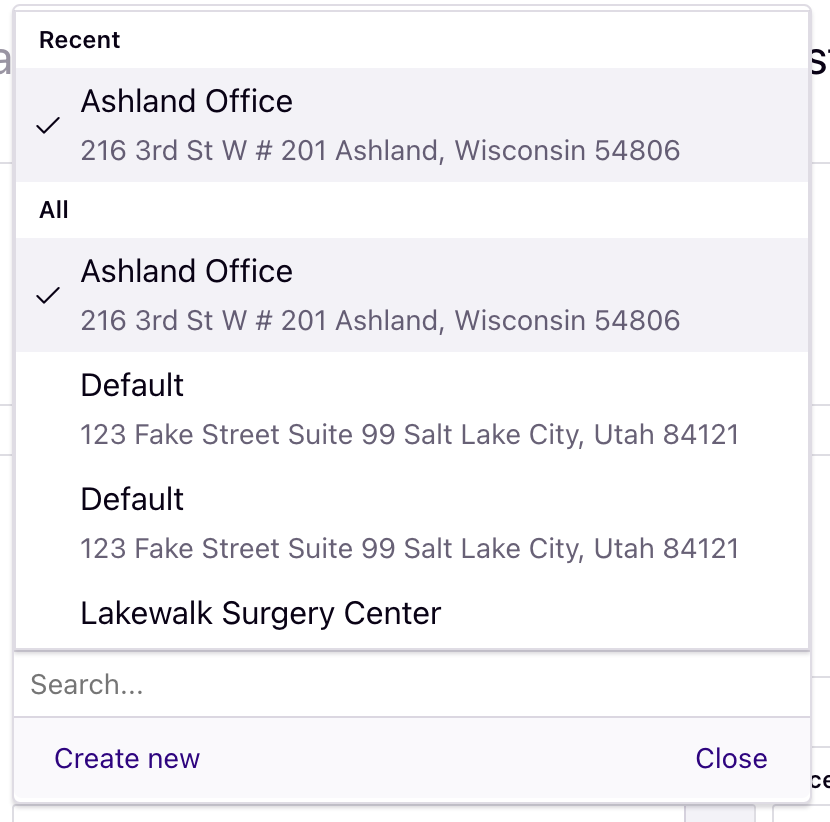 PDFs
PDFs for estimates now include the following:
a new layout that keeps most estimates to a single page

headers for each treatment in multi-treatment estimates, so patients can more clearly see which charges apply to which treatment

and an estimated amount more clearly reflected in deductible and out-of-pocket amounts, so patients can see their progress in meeting plan maximums.
Payments
You can now process estimate payments in Rivet on a patient's behalf. Easily print a patient estimate PDF and collect payment in your office or over the phone to help patients who aren't comfortable paying via text or email.
Business Units
Simplify your account structure with Rivet's new Business Units feature. View, analyze and manage your data and workflows for each contracted entity by connecting your fee schedules, service locations and claims to the correct line of business.
Coming soon: Filter your claims, underpayments and analytics by business unit so you can easily pinpoint patterns for every group you manage.
Miscellaneous
You can now find text and email settings on the new account-wide Communications page.

Fee schedules are now organized by payer to make your navigation more intuitive.

For Rivet FTP Server users, you can now find user details on the Integrations page.
---
Want to know more about our Denials Management or other products? Download our info page on our denials management software or schedule a demo.