Workflow enhancements
New estimate ID column & filter
An estimate created from the appointments table will now show up in the estimate ID column as clickable link. To create a reusable worklist of appointments that still need estimates:
Set the estimate ID filter to "empty."
Apply the appropriate date range.
Save filters as a view.


Buttons at top of estimate now icons
The buttons at the top right of the estimate are now icons to make room for exciting new upgrades to come!
Estimate upgrades
Change CPT coverage in-line
Change CPT coverage without going to the advanced modal which is especially useful for marking E&M codes as copay-only.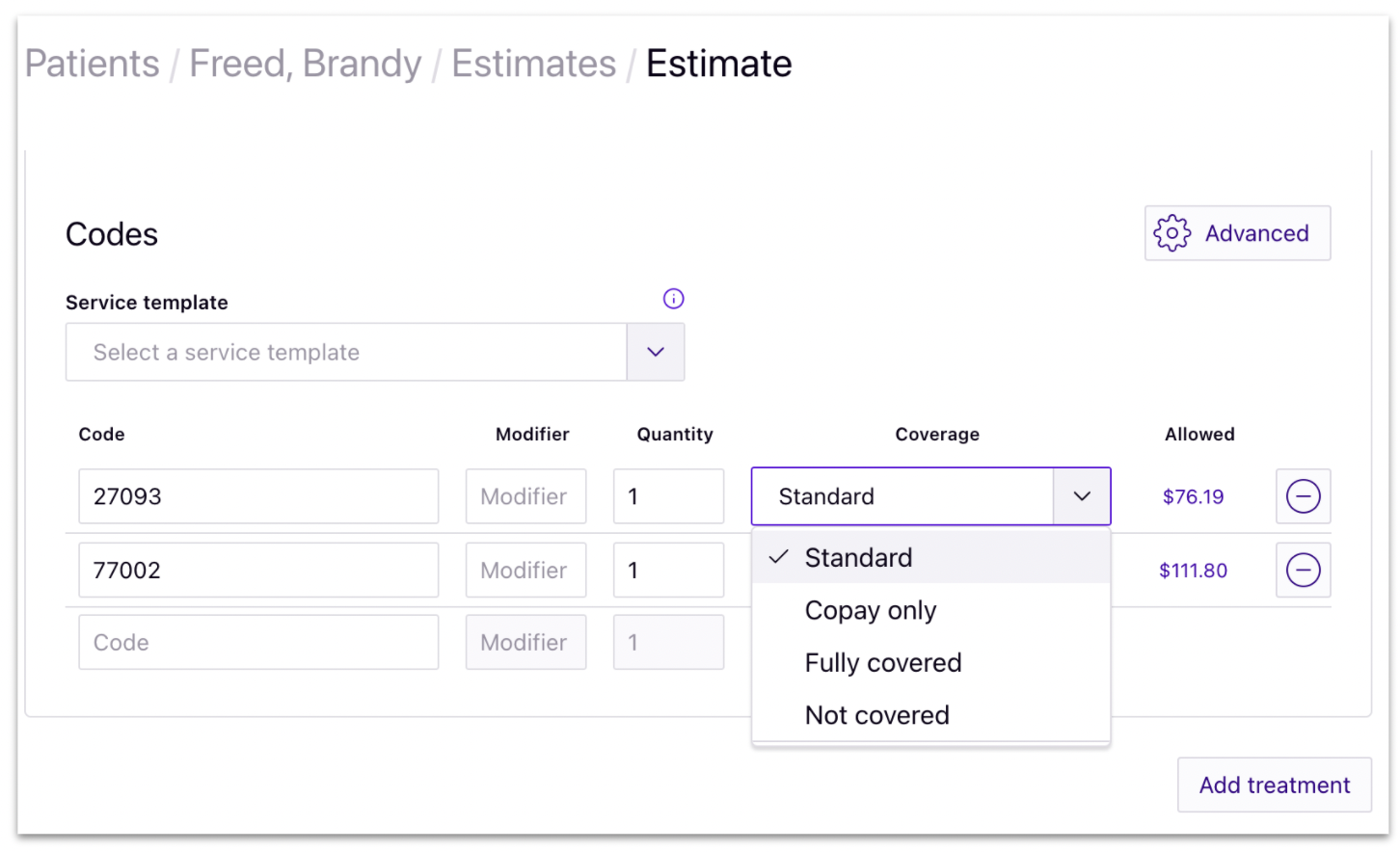 New comments & activity sections
Leave comments on an estimate summarizing a conversation with a patient, or use the activity feed to see everything that's happened with an estimate, including patients viewing and paying.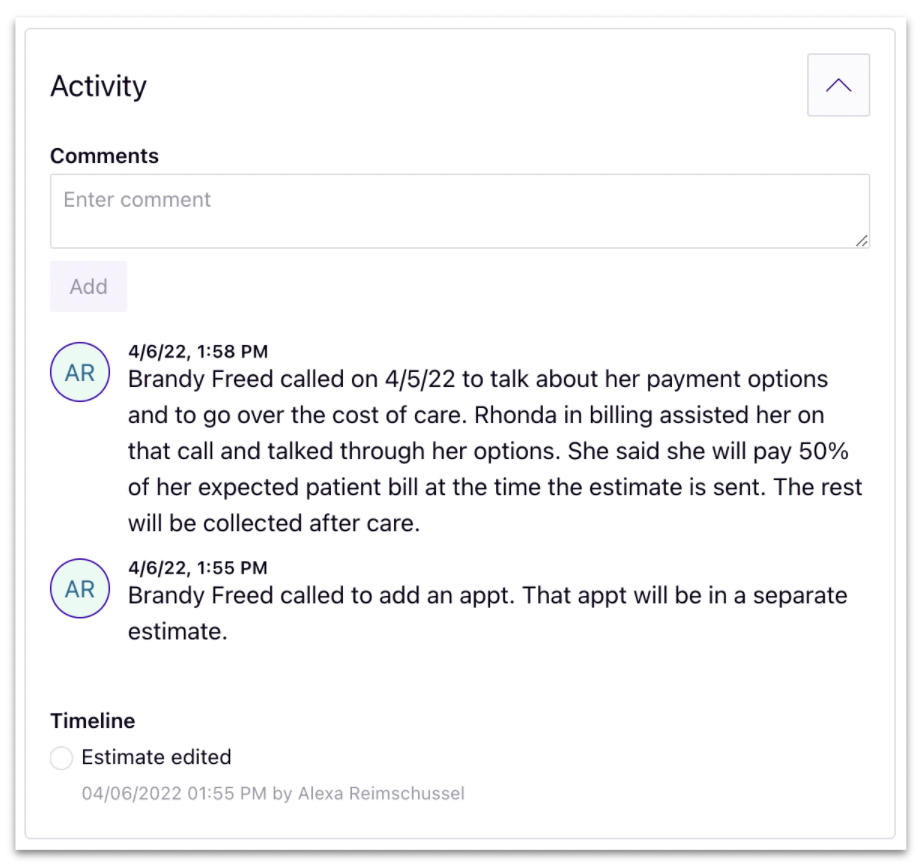 New note templates
Create note templates in estimates settings for frequently used messages in Estimates. Save time and stop copy/pasting from a digital sticky note.

Choose professional or facility for
multi-treatment
You can now specify whether a treatment on an estimate is professional or facility (ASC), and Rivet will show the relevant service locations and fee schedules.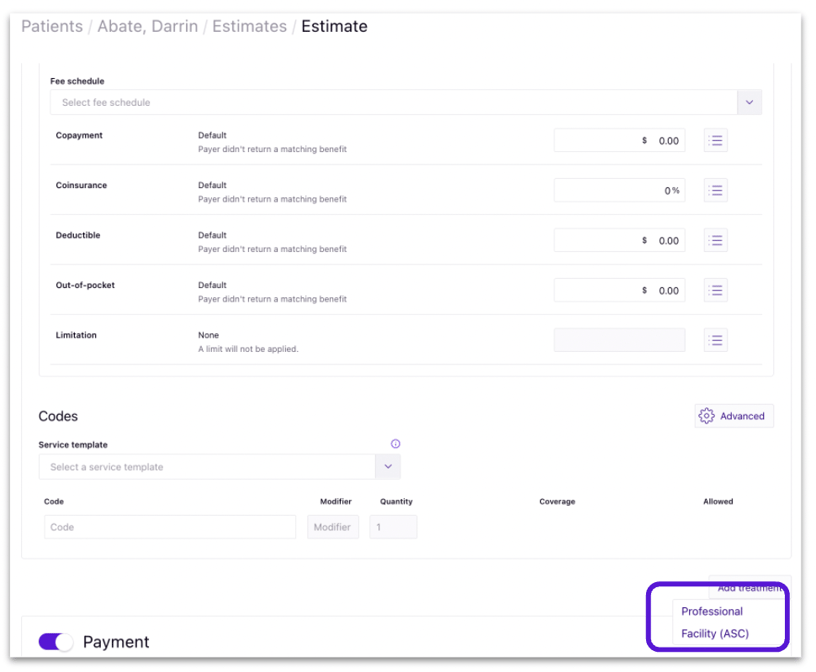 "Office" now "service location" on estimate PDF
To reduce confusion for patients who are having a procedure at a non-office location such as a hospital or surgical center, "office" is now "service location" on the estimate PDF.
---
Workflow enhancements
See your remaining assignments
You can now see what is left to assign on the "edit assignments" page.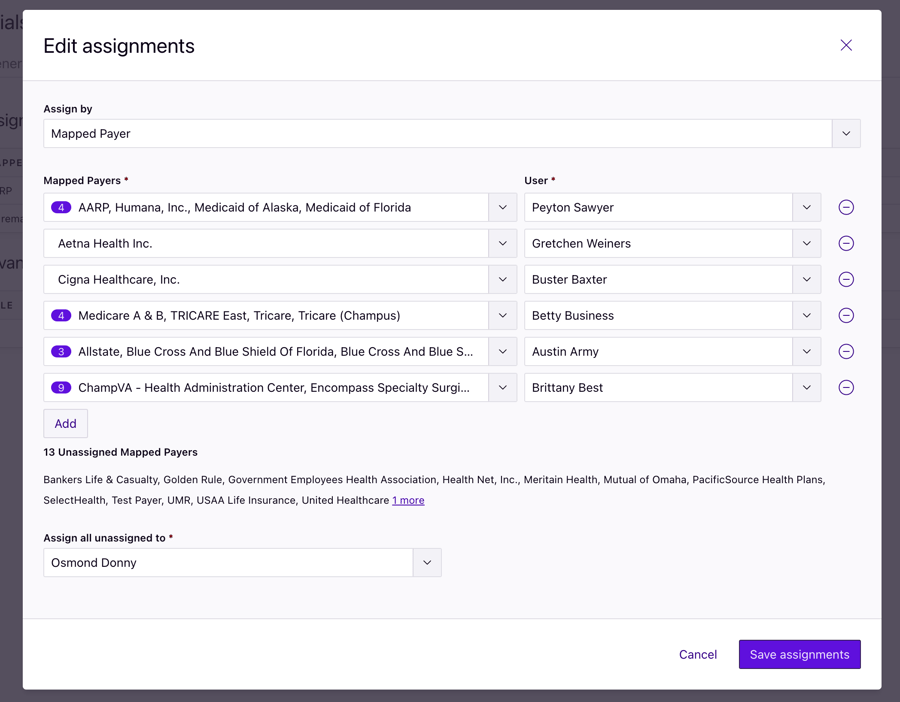 New "apply" and "cancel" for bulk assignments
Assign any number of claims to a Rivet user more easily by selecting "apply" to save the change. Decide not to keep the change? Select "cancel."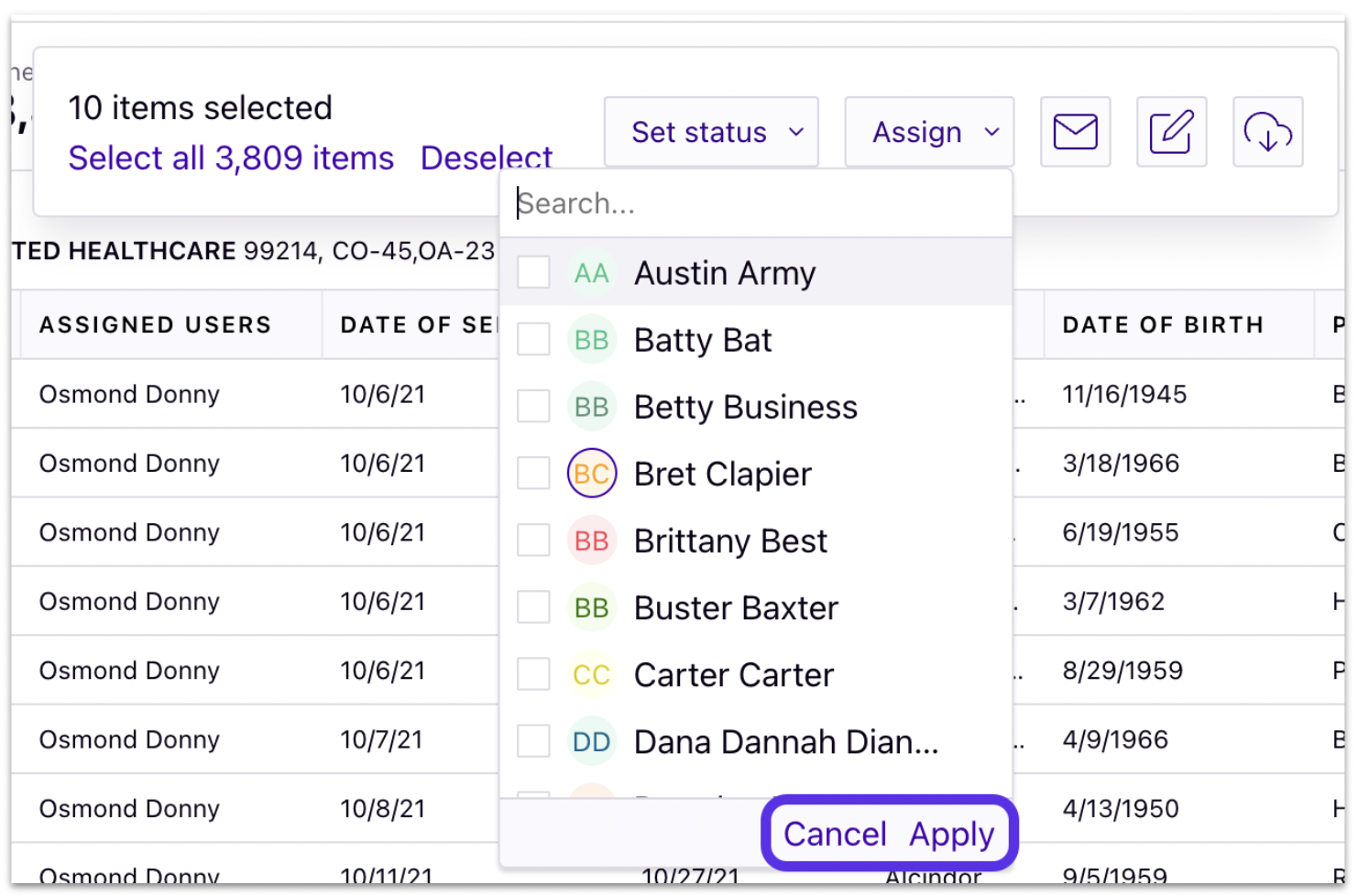 Other Upgrades
"$ variance" now added to claim views
Payment variance dollar amount is now displayed in the itemized and chronological claim views.

"Add filter" now at top of page
The "add filter" button is now easier to find: It's at the top of the page.
Filter results now alphabetical or alphanumeric
Filter results will now appear in alphabetical order or alphanumeric order.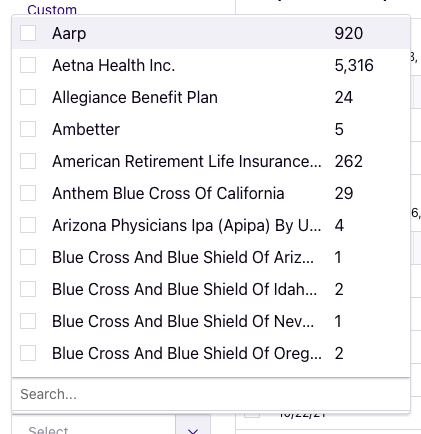 ---